© Sarah Jean Barton. All rights reserved.
Dr. Barton at the 2019 Calvin Symposium on Christian Worship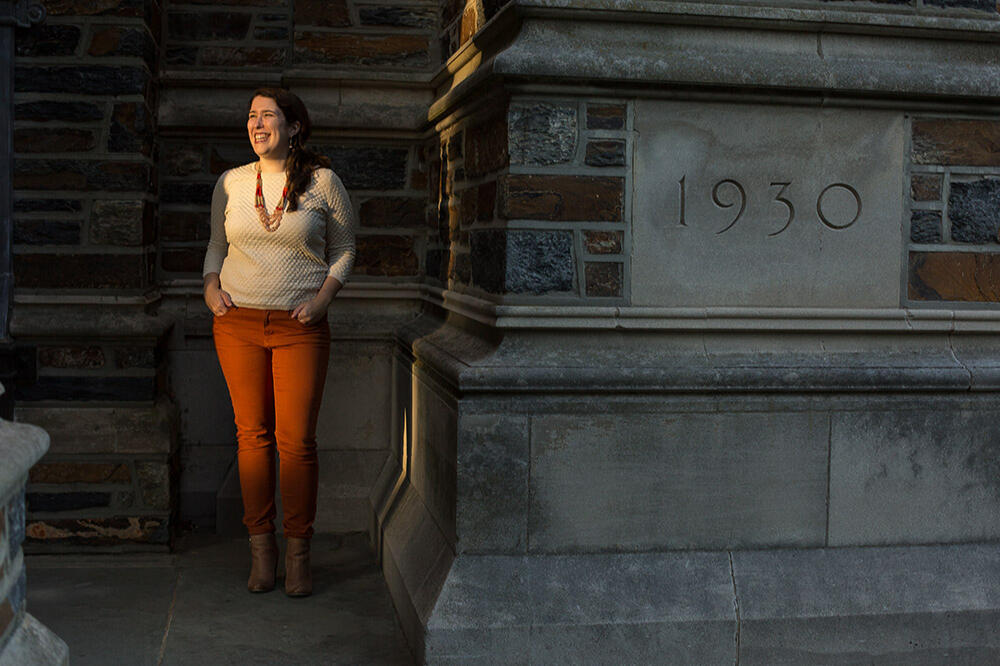 Research
Dr. Barton's current work includes development of a manuscript on how theologies and practices of Christian baptism shape ecclesial imagination around anthropology. She is also completing several essay-length pieces on the following subjects: bioethical and theological considerations regarding chronic pain among women, universal design for learning in theological education, and responding to pediatric suffering in the NICU.
Scholarly Publications
2019 Book Chapter: "Theologising Disability: The Future of Critique and Collaboration at the Intersections of Theology and Disability Studies"
2018 Article with Smith, E. R., van de Water, B. J., Martin, A., et al. "Availability of Post-Hospital Services Supporting Community Reintegration for Children with Identified Surgical Need in Uganda." BMC Health Services Research
2017 Essay "A Critical Approach to Integrating Christian Disability Theology in Clinical Rehabilitation." The Journal of Religion and Disability
2017 Book Chapter with Selman, L., Maslow, G., and Barfield, R. C. "Religion and Spirituality in Pediatrics"
---
Additional Publications
"Embracing Belonging: Welcoming Adults with Intellectual and Developmental Disabilities."
Episcopal Church Foundation Vital Practices: Vestry Papers
"Time in New Creation: Apocalypse, Baptism, and Remembering."
Response to John Swinton's Becoming Friends of Time
About
Dr. Sarah Jean Barton is a theologian and occupational therapist with a Doctor of Theology degree from Duke Divinity School. She completed her occupational therapy training at Boston University. Her research interests include theology and disability, research in collaboration with people with intellectual and developmental disabilities, bioethics, and liturgy. She has published and presented in a variety of interdisciplinary contexts on issues related to Christian theology and ethics, intellectual disability, spirituality, global health, and occupational therapy.

Currently, Dr. Barton teaches on the faculty at Western Theological Seminary as a Henri Nouwen Fellow. She teaches courses in ethics, theology, and pastoral care. Before relocating to Michigan in 2018, Dr. Barton worked for six years as a pediatric occupational therapist in North Carolina, with special expertise and interest in collaborating with families and children experiencing medical complexity, trauma, neuromuscular diseases, as well as multiple and profound disabilities. She participates in ongoing continuing education and holds an active occupational therapy license in both Michigan and North Carolina. Dr. Barton is one of only four occupational therapists in both Michigan and North Carolina to hold the AOTA Board Certification in Pediatrics. She serves on a part-time basis as a member of the Curriculum Development Team for the developing Occupational Therapy Doctorate Program at Duke University.

Dr. Barton was born and raised in the Pacific Northwest. She is an active lay leader in The Episcopal Church who enjoys serving as a lay preacher and lay eucharistic minister. Dr. Barton also serves in broader ecumenical and interfaith settings as a teacher and consultant on issues related to cultivating faith communities that support the leadership, gifts, and participation of people with disabilities. She is married to the Rev. Andrew Phillips who is an ordained elder in The United Methodist Church. In her free time, she enjoys spending time with her spouse and their tiny dog Jed, exploring the great outdoors, as well as exploring new restaurants and wines with friends.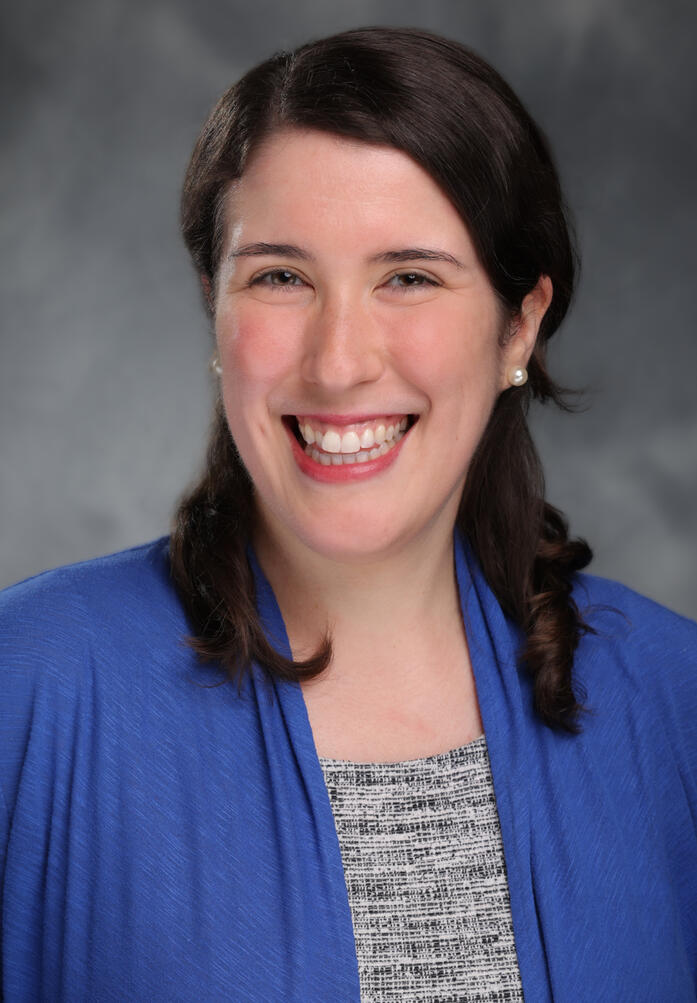 Teaching
Dr. Barton has taught for the past five years in both undergraduate and graduate settings, as well as community and ecclesial contexts. Her experience includes the following courses:
Christian Ethics (Western Theological Seminary)

Trauma and Disability (Western Theological Seminary)

The Practice of Counsel and Care (Western Theological Seminary)

Theology and Disability (Co-Instructed at Duke Divinity School)

Christian Ethics: The Healing Arts (Co-Instructed at Duke Divinity School)
Sample syllabi and full course evaluation reports available upon request.
---
Sample Student Feedback
"Thank you for your calm and gracious presence, Dr. Barton. You invited us to engage difficult topics, but I felt cared for and empowered in that engagement. Thank you for creating the space for us to do this work." (The Practice of Counsel and Care, Spring 2019)

"This class was very well taught. I appreciated the wide range of the way we learned and the full exposure we had in this class." (The Practice of Counsel and Care, Spring 2019)

"Professor Barton is obviously knowledgeable and passionate about this topic. I appreciated the way she structured the course. She seemed attentive to our emotional and spiritual development as well as our academic progress through this brief time period." (Trauma and Disability, January Term, 2019)

"Thank you, Professor Barton! The interdisciplinary approach you adopted with the course material was original, engaging, insightful, and formational. I have never felt like I gained so much in such little time." (Trauma and Disability, January Term, 2019)

"This was an extraordinary class. My needs for competency, authenticity, and integrity in teachers were met in spades. You honored each of us and invited us to honor each other." (Christian Ethics, Fall 2018)

"Professor Barton, I appreciated your ability to manage a classroom full of people who have very different beliefs about a lot of ethical issues. You did a fantastic job facilitating and engaging with students who disagree with what you personally believe in. You modeled well to us how to engage in conversation without reactivity. I think you did a fantastic job assigning appropriate coursework for us, listening when we asked for change in curriculum or conversation, and openness to engaging after the class and furthering the conversation when it needed to continue." (Christian Ethics, Fall 2018)

"Professor Barton is one of the most personable, encouraging, and courageous theologians I have met. I'm convinced that her work in the areas of baptism and disability is having and will continue to have a vital influence on popular theological anthropology." (Theology and Disability, Spring 2018)

"Professor Barton was exceptional in her dedication to this course and her thoughtfulness in crafting class time and out of class assignments/ readings. Her feedback was timely and she was willing to assist with navigating paper topic resources. Professor Barton's knowledge of the course was extensive and fitting. Her attention to the concerns of the local church and its practices were so clearly evident. I have been inspired to consider better ways to preach and teach that is inclusive for persons with and without disabilities in complex and sensitive ways. Thank you! She would be a valued member of any conversation on disability and theology." (Theology and Disability, Spring 2018)

"This course was crucial for my theological growth and preparation for ministry. Before this course, I had paid no attention to ableism, disability, and accessibility in my church (or other) contexts, but now I'm noticing examples of disability and accessibility issues everywhere I look and feel prepared to attend to these matters in a pastoral, ethical, and intelligent manner. In addition, this course advanced my understanding of intersectionality (i.e. intersections of race, gender, sexuality, class, age, and ability) perhaps more than any other Divinity School course has done." (Theology and Disability, Spring 2018)

"Professor Barton has been a wonderful instructor this semester! I look forward to her qualitative research skills teaching days." (Connections in Global Health, Fall 2017)

"Professor Barton has been really wonderful in communication this semester. I have always felt that she outlined her expectations for me very clearly. She has been flexible and collaborative and incredibly understanding of the needs of her undergraduate research team members." (Connections in Global Health, Fall 2017)

"I am incredibly grateful to Professor Barton for her efforts in organizing and teaching this course, particularly in the midst of her doctoral work. She is incredibly knowledgeable in this area of disability theology, and I'm impressed with her breadth of knowledge in what seems to be a very diverse field. I think she is a very effective teacher and lecturer, and also does a tremendous job of engaging the class in discussion to make our sessions participatory. I really appreciated her work in soliciting the participation of other professors in the divinity school to teach on certain subjects, which displays of humility in teaching that I think is rare among many in academia. I also very much appreciated her constant emphasis on the practical components of the course content, both challenging us to think about how what we are learning would play out in real life, as well as efforts to hold class at settings like the Friendship House, Reality Ministries, and the Div School chapel. Moreover, Professor Barton has been incredibly accessible and helpful in helping me to think through the paper I am writing for this class. So, not only is she a tremendous course organizer and teacher, but also very approachable and eager to help particular students. I can't overstate how much I have enjoyed having Professor Barton as the instructor for this course." (Theology and Disability, Spring 2017)

"Professor Barton brought such a bright and pleasant attitude to the class. She dealt with student concerns and questions with grace, compassion, and fairness. In addition, she is very approachable and articulate. Her passion for the topic was evident. She truly has a gift for teaching." (Christian Ethics: The Healing Arts, Fall 2016)
Contact
Dr. Barton is eager for collaborations where she can offer teaching, consulting, lecturing, or workshop facilitation.
For availability and rates, please contact her below.
Thank you
Your message is on its way.